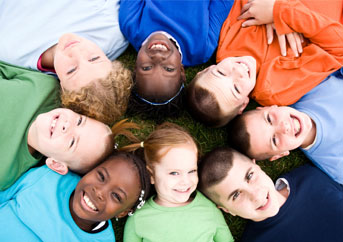 I wake up every morning excited about going to work. I find AFS to be an outstanding organization with a high level of integrity that starts at the top and trickles down to us. In the Developmental Disabilities Program I have witnessed much progress in terms of the behavior goals of the children that I work with. I believe that this is due to the amazing dedication that our foster parents have for our children and by hard working, caring and responsible treatment teams. Witnessing the progress that these children continue to make adds joy to my life. I am blessed to work with amazing foster parents and coworkers who truly care.
Mahtab Nikoo, MSW, Clinical Supervisor, Family Alternatives for Children with Developmental Disabilities
---
Working at AFS has taught me acceptance, given me a greater understanding of the needs of others and the value of team work. AFS has given many kids hope and taught them to believe in themselves when they otherwise might have given up. AFS has truly offered me so many valuable experiences that I could not have gotten elsewhere. Management has given me years of support and flexibility. They have congratulated and celebrated my successes and understood my limitations.
Carrie Philpott, MSW, San Francisco Foster Care Caseworker