About Alternative Family Services
Alternative Family Services is made up of a diverse and compassionate community of staff, board members, resource parents, corporate/community partners and financial supporters that work together to help youth in foster care reclaim their sense of possibilities within safe, stable and caring environments.
AFS has provided foster care, adoption and mental health services in Northern California since 1978. AFS is a foster, adoptions and mental health agency that has been creating safe, permanent connections for foster children and youth in the Bay Area and beyond since 1978.
AFS currently serves the diverse and varied needs of 1,500 foster youth, plus their biological and foster families, in the San Francisco Bay Area and Greater Sacramento Region. Services provided by AFS include therapeutic foster care, intensive treatment foster care, support for foster children with developmental disabilities, therapeutic visitation, community-based mental health services, transitional housing support, independent life skills training, and much more.
AFS employs case workers, home approvers, office managers, case aides, mental health clinicians, family counselors and other staff members of all creeds, colors, religions and walks of life. AFS is a vibrant community - a rich tapestry comprised of diverse staff; foster, adoptive and biological families; volunteers and community partners who have been helping foster children and youth since 1978. We celebrate diversity, equal opportunity and excellence. AFS employs about 230 staff members from more than 12 countries, with education ranging from high school graduates to PhDs, to provide a wide range of foster, adoption, mental health and transition-aged youth services in English and Spanish.
History of Alternative Family Services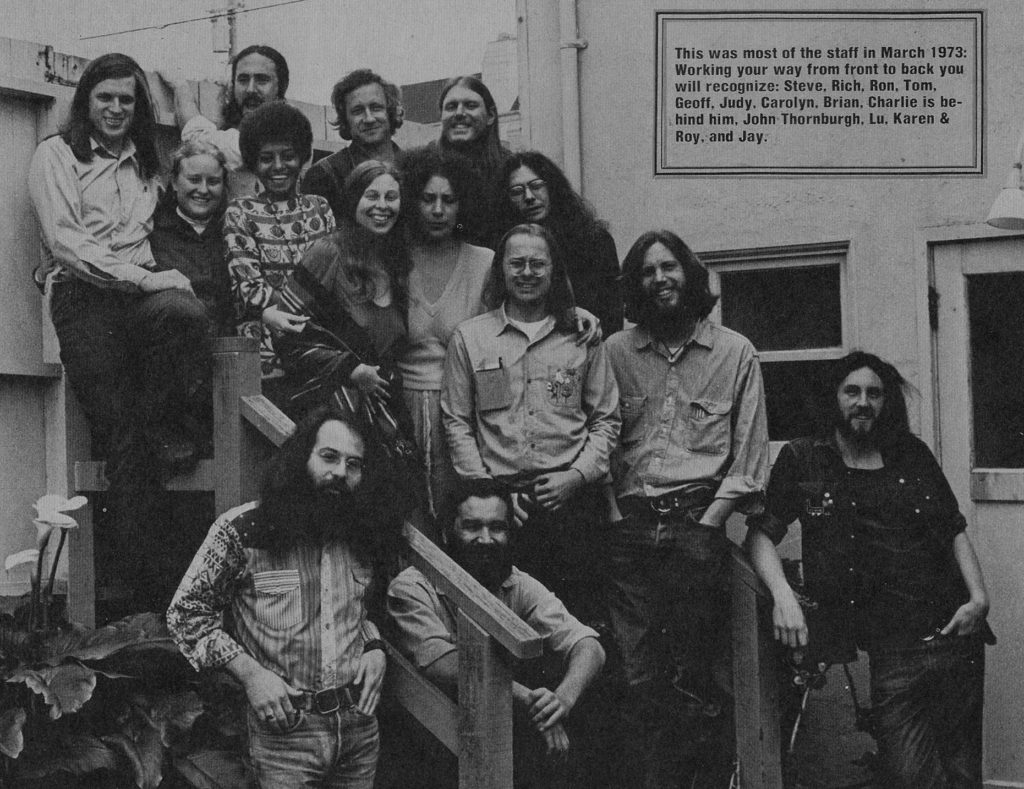 Alternative Family Services originally started in 1973 as a project within Huckleberry House, the San Francisco runaway shelter. Jay Berlin was hired to start and manage the Alternative Living Program (ALP), a Huckleberry foster care program that created "alternative" living situations for teenage clients who had no viable, non-abusive family to live with.
Jay had a vision of expanding ALP into a program that would support the whole family. With Huckleberry's blessing, on July 1, 1978, with kids, foster families and staff in tow, the now newly renamed Alternative Family Services opened its door for business.
AFS' successful history, now spanning over four decades, would not have been possible without the selfless generosity of the original visionaries at Huckleberry House, the dozens of volunteer board members, innumerable staff members and thousands of foster parents, respite workers and volunteers. All of these folks not only helped kids directly, but they also left their mark in the ongoing development of our values and practices moving forward.