All children have the right to live in a healthy family. AFS services uphold a commitment to building sustainable relationships surrounding children and youth in and out of foster care through the following accredited areas: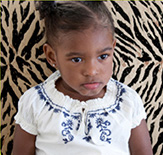 California Children in Foster Care
The number of children in the state's foster care system declined from nearly 110,000 in 1999 to about 62,000 ten years later. The decrease is not due to less child abuse and neglect, but rather how the state now aggressively pursues permanence through adoptions, guardianships and family reunification instead of placing children into or allowing children to remain in foster care.