Services and Support for Transition Age Youth
The AFS Transition Age Youth (TAY) programs support young adults with the services and skills they need to emancipate from foster care and strive to live healthy, independent lives in their communities. Transition age youth often exit the foster care system without any connection to an adult, family or community.
While youth can remain in foster care until they are 21 years old, many former foster youth face significant challenges later in life. AFS is committed to creating permanent, safe and stable connections for all clients. Supportive services include programs to help youth through the challenges of emancipation. These services provide the social, emotional and practical skills and resources necessary to become independent young adults.
The Independent Living Skills Program (ILSP) helps youth between the ages of 16 and 21 with the difficult transition from foster care through emancipation to independence. Individualized case management and real-world exposure are central to the ILSP experience. Skills assessment, collaborative input and regular meetings with the youth allows ILSP case workers to help clients achieve goals such as educational, employment and independent living success.
ILSP aims to prevent school dropout by identifying and securing resources. The program also helps youth find and secure financial aid resources for college or vocational education or seek out additional educational and vocational opportunities.
Our skills assessment process helps youth create their best employment plan. AFS teaches resume preparation and job interviewing skills and assists the youth throughout the job search experience.
The ILSP helps each youth acquire proper identification (Social Security card, driver's license, birth certificate). The ILSP assists youth in finding housing opportunities and obtaining transportation, while also placing special emphasis on teaching financial and budgeting management. ILSP teaches health education as well, highlighting nutrition, health care and wellness.
The Transition Housing Program is a structured program for former foster youth (ages 18-24) who have aged out of the foster care system in Marin and Solano Counties. The program provides subsidized housing, one-on-one counseling, support and assistance with the many challenges facing former foster youth who lack families or other support systems to help them make their way in the world.
Some clients live with host families in the community. In other cases, AFS leases apartments which it rents to youth at sub-market rates. A service plan allows the youth to gain increasing independence from formal assistance as his or her earning power and life skills grow.
The Community Network for Youth Development highlights five programmatic features integrated into Marin Transition Housing Program Plus (MTHP+) services to help young adults achieve successful long-term outcomes.
Safety: allows for physical and emotional security.
Supportive Relationships: provides guidance along with emotional and practical support.
Meaningful Youth Involvement: increases sense of belonging and responsibility, while also providing opportunities for leadership and decision-making roles.
Skill Building: teaches a wide variety of skills and allows youth to experience a sense of growth and progress.
Community Involvement: allows youth to gain an understanding of the greater community and how to make an impact in their community.
Outcomes for Young People Who Have Exited Foster Care
Youth aging out of a foster care program typically face many hardships relating to their time in the child welfare system. Foster care facts to consider:
6 percent of all children in the U.S. will find themselves in the foster care system before they turn 18.
One out of every five people who age out of the foster care system lack a home when they turn 18.
By the time foster youth are 24, only half of them will have stable and steady employment. The same percentage develop substance abuse.
Among former foster youth, one-third of all males and three-fourths of all females rely on government assistance programs.
Just over half – 51 percent – of all foster youth graduate high school.
Less than one in four foster youth enroll in college.
By age 26, just 4 percent of former foster youth had successfully obtained a bachelor's degree.
But, AFS has a notable track record of helping former foster youth have successful transitions.
42 Solano County and 8 Marin County foster youth emancipated from foster care with the help of AFS.
100 percent of Marin and Solano County AFS ILSP foster youth emancipated with housing.
100 percent of Marin and Solano County AFS ILSP foster youth emancipated with at least one life-long connection.
84 percent of Marin and Solano County AFS ILSP foster youth are employed, in school or a combination of both.
91 percent of AFS Marin THP+ clients are employed, in school or a combination of both.
How to Help
There are many ways you can help youth who have aged out of foster care.
AFS Transition Age Youth Statistics FY 2009- 2010
459 Solano County and 57 Marin County foster youth were eligible for AFS ILSP
42 of Solano County and 8 Marin County foster youth emancipated from foster care with the help of AFS
100% of Marin and Solano County AFS ILSP foster youth emancipated with housing
100% of Marin and Solano County AFS ILSP foster youth emancipated with at least one life-long connection
84% of Marin and Solano County AFS ILSP foster youth are employed, in school or a combination of both
91% of AFS Marin THP+ clients are employed, in school or a combination of both
16 months is the average duration for a former foster youth participating in Marin THP+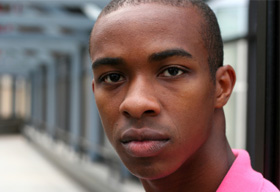 THE NEED FOR TRANSITION AGE YOUTH SERVICE
The John Burton Foundation's compilation of statistics show how the approximately 4,500 CA foster youth who emancipate annually face disproportionately higher rates of
Incarceration
Lower educational attainment
Health concerns
Unemployment and Homelessness