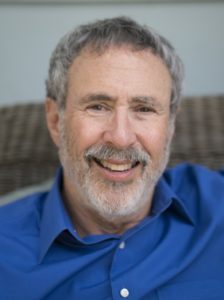 Jay A. Berlin, PhD
Chief Executive Officer
Dr. Berlin is the founder and Chief Executive Officer of AFS. In 1973 he was hired by Huckleberry House in San Francisco to create a foster care program for teenage runaways. That program was reincorporated as Alternative Family Services, which began independent operations on July 1, 1978. Dr. Berlin graduated from the Edmund A. Walsh School of Foreign Service at Georgetown University in 1969, earned his Master's Degree in Marriage and Family Counseling from Goddard College in 1974 and Doctorate in Clinical Psychology from the Professional School of Psychology in 1989. He wrote his doctoral dissertation on alienation and self-esteem in Vietnamese refugee foster children. He has continuously guided the growth and development of AFS for almost 38 years.
"The AFS clinical model is one of social support. The magic and the healing for children happens 24/7 in their foster and adoptive homes. The child's first line of stability and support are the foster/adoptive parents. The main responsibility of our casework staff is to support the families – to be there for them day or night, whenever they are needed. The primary responsibility of our Program Directors is to support their caseworkers. The primary responsibility of our Senior Leadership Team is to support the Program Directors. And so, up the line. This same notion of support applies equally to our mental health and Transition Aged Youth services. It is my primary responsibility to support the Senior Leadership Team and through them, the entire organization. While the work can be very hard, everyone should feel supported and part of a team distinguished by clarity and unity of purpose."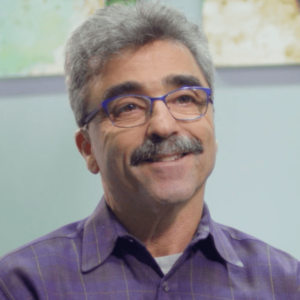 James R. Gold, LCSW,
Chief Program Officer
Jim Gold earned his Master's Degree in Social Work from the University of California at Berkeley in 1984, and his Licensed Clinical Social Worker credential in 1991. He began with AFS in 1986 as the Program Director of the (then named) Marin Extended Family program. Mr. Gold oversees all aspects of AFS' clinical programs.
"The major challenge facing AFS is how to continue to provide quality services to kids and families as budgets are either slashed or frozen while demands for services increase. However, I continue to be inspired by the willingness of our staff and foster families to make the kind of profound commitments to the children and families we serve that can change their lives."

Martha E. Duarte, CPA,
Chief Financial Officer
Martha E. Duarte has been a Certified Public Accountant (CPA) for over 20 years with a diverse background in the public, non-profit and corporate sector. Her corporate financial management experience ranges from being a Chief Financial Officer for small start-ups to Assistant Controller to overseeing $325 million in annual revenue for an SEC banking firm. Ms. Duarte worked for KPMG Peat Marwick in San Francisco as an audit supervisor for a period of three years. She earned a Bachelor of Arts with Distinction in Business Management (Accounting) from CSU Sonoma, CA in 1990. Born in Mexico, Ms. Duarte is fluent in Spanish as well as English.
"My major challenge over the next couple of years is to build infrastructure in the Finance and Human Resource functions to enable AFS to grow strategically and to meet the challenges of a slow economy that demands us to do more with less.
"What I find most rewarding about working for AFS is knowing that my efforts and contributions directly support the mission of AFS. It is important to me that my work is helping to lessen the suffering of foster children and youth and promotes the healing process and permanency in their young lives. I get much joy from being a part of the AFS team. I believe our commitment to working together and to lead with heart is what differentiates AFS from other agencies."
Board of Directors
Our Board of Directors consists of community leaders and business professionals dedicated to improving the lives and outcomes of Northern California foster youth, their families and their communities. They are responsible for driving the direction of AFS and provide material support to further our mission.
Adam Reiner
Don Rath
Inverleith Fruci
Jay A. Berlin
Jessica Isaacs
Julio Flores
Karim Toubba
Nathan Lipkin
Maurice Mitchell
Oriana Bosin
Peter Wentworth
Rohan Bafna
Samuel L. Smalls