Marsha Lewis-Akyeem
Chief Executive Officer
Marsha Lewis-Akyeem has been selected to lead Alternative Family Services (AFS) into the future as our next CEO. Marsha comes with over twenty years of experience with all four child and youth-related public systems: Child Welfare, Children's Specialty Mental Health Services, Juvenile Probation, and Education. Marsha began work at AFS on February 1, 2022. Marsha will support the agency's strategic priorities including expanding and diversifying our program offerings.
Marsha graduated from the University of California, Davis with a Bachelor's degree in Psychology, earned her Master's degree in Counselling from California State University, Sacramento and is a graduate of the Sierra Health Leadership Program for Executive Leaders in Non-Profits.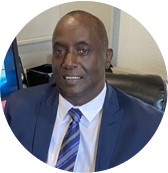 Craig Barton
Chief Program Officer
Craig Barton, LCSW - Craig has dedicated almost three decades working with disadvantaged youth in the San Francisco Bay Area. He has an incredible depth of knowledge relating to the unique factors impacting vulnerable communities. Craig has been instrumental in equipping AFS staff with tools to better understand how equity and inclusion play a role in the plight of youth and families in the child welfare system. He advocates for access to equitable and effective services for all our clients. Craig has dedicated his career to improving outcomes for foster youth and families in crisis that are culturally relevant, strength-based, and trauma-formed.
In 1992, Craig started at AFS as the Program Director, Foster Care. He was promoted to Director of Foster and Adoption Services, a position he held for over twenty-seven years until he became the Chief Program Officer. He received his undergraduate degree in Social Work from Southern University, Baton Rouge, a historically black college, and his MA in Social Work at San Jose State University.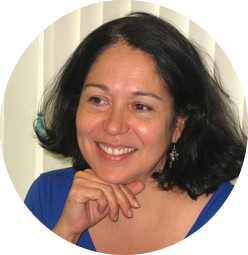 Martha E. Duarte, CPA,
Chief Financial Officer
Martha E. Duarte has been a Certified Public Accountant (CPA) for over 20 years with a diverse background in the public, non-profit and corporate sector. Her corporate financial management experience ranges from being a Chief Financial Officer for small start-ups to Assistant Controller to overseeing $325 million in annual revenue for an SEC banking firm. Ms. Duarte worked for KPMG Peat Marwick in San Francisco as an audit supervisor for a period of three years. She earned a Bachelor of Arts with Distinction in Business Management (Accounting) from CSU Sonoma, CA in 1990. Born in Mexico, Ms. Duarte is fluent in Spanish as well as English.

Beverly Johnson, LCSW,
Chief Operating Officer
In January 2022, Johnson officially joined Alternative Family Services, becoming the agency's first Chief Operating Officer. A California Licensed Clinical Social Worker (LCSW), Beverly has deep experience in the world of foster and kinship care, child welfare, mental health, and adoption, among other areas of related expertise. She also has served as an expert witness in court cases involving kinship, foster care, and adoptions. Beverly has expertise in foster and kinship care, adoptions, and mental health and has supervised programs in all three of these areas.
Beverly will collaborate with our county partners to design and implement new programs. In-house, Beverly will be responsible for data management, outcome reporting, overseeing our CQI process, and coordinating our COA reaccreditation efforts.
Board of Directors
The AFS Board is a diverse group of community leaders and business professionals dedicated to improving the lives and outcomes of Northern California foster youth, their families and their communities.
"As a child of immigrants from China, who was born and raised in Oakland, I've seen firsthand the inequities in communities no more than fifteen miles apart. I've always had a personal passion to support the underrepresented, especially people of color and children. Being a part of the AFS Community allows me to be an ambassador for the AFS mission, by protecting and advocating for the most vulnerable youth," Inverleith Fruci.
"I'm an AFS Board member because the plight of our most vulnerable and neglected children breaks my heart. I want to be an active fighter in giving them an honest chance. AFS has been a community cornerstone for more than forty years, it has been proven that they'll be the good guys when advocating and caring for the most vulnerable youth," Nathan Lipkin.
"I want to create a more equitable world and I think this can start with investing in children. Growing up in India, it was hard not to be aware of the difference in privilege. Providing underprivileged kids with the opportunities that I simply took for granted growing up is really at the core of why I serve on the AFS BOD," Rohan Bafna.
"I believe deeply that knowing you can change the trajectory of a child's life is critical to making a real difference in the world. I believe that early impacts can have significant and lasting change. I'm an immigrant from Syria who was raised by a single mom who was an emergency room nurse in Oakland for more than thirty years. I'm the benefactor of people in my life, especially in my youth, that took particular interest in me that helped create a point of inflection and influence that changed the trajectory of my life. This support changed my life's outlook and very much contributed to the person I am today. I believe in paying it forward with wealth and/or wisdom and the AFS Family shares these common views about being able to make a meaningful difference in a child or teenager's life," Karim Toubba
"I've had an awakening in the role I need to play to start addressing the inequities that cause children to be put into foster care in the first place. AFS is an amazing platform that will allow me to do something about it," Adam Reiner
"I'm an AFS Board member because I believe it is possible to create a world where all children have safe, stable and permanent homes. My responsibility is to help ensure that children, their families, and all those responsible for their wellbeing are supported, well-resourced and respected. I am an adoptive parent of a son who came from a homeless family. That experience made me recognize it was my responsibility to ensure that when it comes to raising kids that no family should ever have to make the difficult choices. I believe that ensuring the wellbeing of our children is our greatest way to give back to our communities. I'm proud to be part of AFS' mission to do that," Don Rath
"I am passionate about the mission of helping the vulnerable, particularly kids. I feel like it is my time to give back. Joining the AFS Board has been an opportunity to challenge myself and get out of my past domain. I want to align myself with mission focused platforms both professionally, personally and through philanthropy," Maurice Mitchell.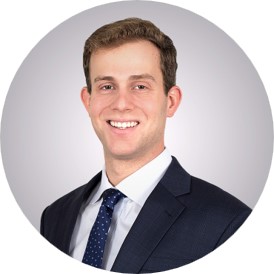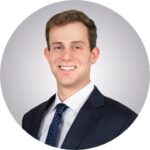 Nathan Lipkin
AFS Board President
BOARD OFFICERS
Inverleith Fruci, VP & President-Elect
Maurice Mitchell, Secretary
Peter Wentworth, Treasurer
BOARD MEMBERS
Adam Reiner
Elizabeth Arbuckle
Don Rath
Jeffrey Ford
Julio Flores, CIA
Michelle Davalos
Nancy Lelicoff
Rohan Bafna
Scott Staub