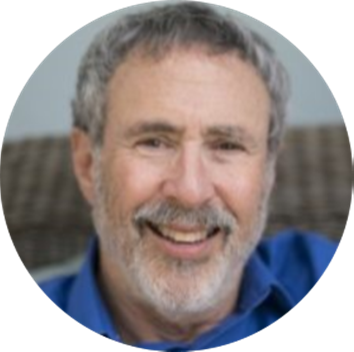 Jay A. Berlin, PhD
Chief Executive Officer
Dr. Berlin is the founder and CEO of AFS. In 1973 he was hired by Huckleberry House in San Francisco to create a foster care program for teenage runaways. That program was reincorporated as Alternative Family Services, which began independent operations on July 1, 1978. Dr. Berlin graduated from the Edmund A. Walsh School of Foreign Service at Georgetown University in 1969, earned his Master's Degree in Marriage and Family Counseling from Goddard College in 1974 and Doctorate in Clinical Psychology from the Professional School of Psychology in 1989. He wrote his doctoral dissertation on alienation and self-esteem in Vietnamese refugee foster children. He has continuously guided the growth and development of AFS for almost 38 years.
"The AFS clinical model is one of social support. The magic and the healing for children happens 24/7 in their foster and adoptive homes. The child's first line of stability and support are the foster/adoptive parents. The main responsibility of our casework staff is to support the families – to be there for them day or night. The primary responsibility of our Program Directors is to support their caseworkers. The primary responsibility of our Senior Leadership Team is to support the Program Directors. And so, up the line. This same notion of support applies equally to our mental health and Transition Age Youth services. It is my primary responsibility to support the Senior Leadership Team and through them, the entire organization. While the work can be very hard, everyone should feel supported and part of a team distinguished by clarity and unity of purpose."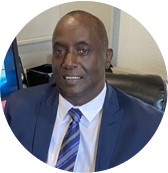 Craig Barton
Chief Program Officer
Craig Barton, LCSW - Craig was born in Louisiana, he has lived most of his adult life in Oakland CA. which contributes to his depth of knowledge of the unique factors impacting the vulnerable communities of the county and his dedication and passion to serve those communities.
In 1983, Craig received his undergraduate degree in Social Work from Southern University, Baton Rouge, a historically black college. In 1984, Craig moved to California and began his career working with disadvantage youth and families in the San Francisco Bay Area. It was at that time Craig became heavily involved in Community activism and served as a member of the Black Social Work Advocacy Group in San Jose, CA.
In 1992 Craig received an MA in Social Work at San Jose State University and started at AFS as the Program Director of the Foster Care Program. He was later promoted to Director of Foster and Adoption Services. A positon that he has held for more than 27 years. In addition to his Director's position, Craig has been instrumental in training AFS staff to have a understanding of complex conversations with youth, equip them with tools to better understand how equity and inclusion play a role in the plight if these youth and families, and provide them with tools to assist youth and families to access and receive equitable and effective services. Craig has dedicated his career in to improving outcomes to foster youth and families in crisis that are culturally relevant, strength based, and trauma formed.
"Helping families heal and reunite is one of the most rewarding parts of my job."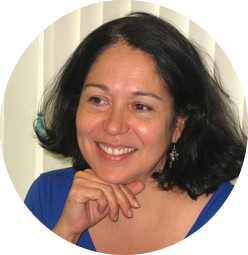 Martha E. Duarte, CPA,
Chief Financial Officer
Martha E. Duarte has been a Certified Public Accountant (CPA) for over 20 years with a diverse background in the public, non-profit and corporate sector. Her corporate financial management experience ranges from being a Chief Financial Officer for small start-ups to Assistant Controller to overseeing $325 million in annual revenue for an SEC banking firm. Ms. Duarte worked for KPMG Peat Marwick in San Francisco as an audit supervisor for a period of three years. She earned a Bachelor of Arts with Distinction in Business Management (Accounting) from CSU Sonoma, CA in 1990. Born in Mexico, Ms. Duarte is fluent in Spanish as well as English.
"What I find most rewarding about working for AFS is knowing that my efforts and contributions directly support the mission of AFS. It is important to me that my work is helping to lessen the suffering of foster children and youth and promotes the healing process and permanency in their young lives. I get much joy from being a part of the AFS team. I believe our commitment to working together and to lead with heart is what differentiates AFS from other agencies."
Board of Directors
The AFS Board is a diverse group of community leaders and business professionals dedicated to improving the lives and outcomes of Northern California foster youth, their families and their communities.
"As a child of immigrants from China, who was born and raised in Oakland, I've seen firsthand the inequities in communities no more than fifteen miles apart. I've always had a personal passion to support the underrepresented, especially people of color and children. Being a part of the AFS Community allows me to be an ambassador for the AFS mission, by protecting and advocating for the most vulnerable youth," Inverleith Fruci.
"I'm an AFS Board member because the plight of our most vulnerable and neglected children breaks my heart. I want to be an active fighter in giving them an honest chance. AFS has been a community cornerstone for more than forty years, it has been proven that they'll be the good guys when advocating and caring for the most vulnerable youth," Nathan Lipkin.
"I want to create a more equitable world and I think this can start with investing in children. Growing up in India, it was hard not to be aware of the difference in privilege. Providing underprivileged kids with the opportunities that I simply took for granted growing up is really at the core of why I serve on the AFS BOD," Rohan Bafna.
"I believe deeply that knowing you can change the trajectory of a child's life is critical to making a real difference in the world. I believe that early impacts can have significant and lasting change. I'm an immigrant from Syria who was raised by a single mom who was an emergency room nurse in Oakland for more than thirty years. I'm the benefactor of people in my life, especially in my youth, that took particular interest in me that helped create a point of inflection and influence that changed the trajectory of my life. This support changed my life's outlook and very much contributed to the person I am today. I believe in paying it forward with wealth and/or wisdom and the AFS Family shares these common views about being able to make a meaningful difference in a child or teenager's life," Karim Toubba
"I've had an awakening in the role I need to play to start addressing the inequities that cause children to be put into foster care in the first place. AFS is an amazing platform that will allow me to do something about it," Adam Reiner
"I'm an AFS Board member because I believe it is possible to create a world where all children have safe, stable and permanent homes. My responsibility is to help ensure that children, their families, and all those responsible for their wellbeing are supported, well-resourced and respected. I am an adoptive parent of a son who came from a homeless family. That experience made me recognize it was my responsibility to ensure that when it comes to raising kids that no family should ever have to make the difficult choices. I believe that ensuring the wellbeing of our children is our greatest way to give back to our communities. I'm proud to be part of AFS' mission to do that," Don Rath
"I am passionate about the mission of helping the vulnerable, particularly kids. I feel like it is my time to give back. Joining the AFS Board has been an opportunity to challenge myself and get out of my past domain. I want to align myself with mission focused platforms both professionally, personally and through philanthropy," Maurice Mitchell.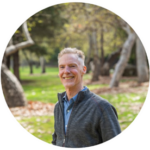 Don Rath, CPA
AFS Board President
BOARD OFFICERS
Nathan Lipkin, VP & President Elect
Maurice Mitchell, Secretary
Peter Wentworth, Treasurer
BOARD MEMBERS
Adam Reiner
Bukola Mabadeje
Inverleith Fruci 
Jay Berlin, PhD
Jeffrey Ford
Julio Flores, CIA
Karim Toubba
Michelle Davalos
Nancy Lelicoff
Oriana Bosin
Rohan Bafna
Samuel Smalls
Stefani Dawkins
New Board Member Spotlight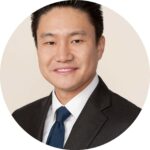 Jeffrey Ford was adopted with his brother from South Korea when he was five years old. He spent time in Colorado, Texas, and Tennessee when he was going through his formative years before settling in California after college. The mission and values of AFS really drew him to the organization. Supporting vulnerable children and families in need of stability, safety, and wellbeing in their communities is an important mission. He has seen first-hand how this mission can be life-changing and life fulfilling for the most vulnerable in our community.
Jeff is a partner in the Silicon Valley technology practice of KPMG, a large multinational professional services firm.