History of Alternative Family Services
Alternative Family Services has provided foster care, adoption and mental health services in Northern California since 1978. AFS is a foster, adoptions and mental health agency that has been creating safe, permanent connections for foster children and youth in the Bay Area since 1978. The mission of Alternative Family Services is to support vulnerable children and families in need of stability, safety and well-being in communities.
AFS currently serves the diverse and varied needs of 1,500 foster youth, plus their biological and foster families, in the San Francisco Bay Area and Greater Sacramento Region. Services provided by AFS include therapeutic foster care, intensive treatment foster care, support for foster children with developmental disabilities, therapeutic visitation, community-based mental health services, transitional housing support, independent life skills training, and much more.
AFS employs case workers, home approvers, office managers, case aides, mental health clinicians, family counselors and other staff members of all creeds, colors, religions and walks of life. AFS is a vibrant community - a rich tapestry comprised of diverse staff, foster, adoptive, and biological families, volunteers and community partners who have been helping foster children and youth since 1978. We celebrate diversity, equal opportunity and excellence. AFS employs about 230 staff members from more than 12 countries with education ranging from high school graduates to PhDs to provide a wide range of foster, adoption, mental health and transition-aged youth services in English and Spanish.
The Mission of Alternative Family Services is to support vulnerable children and families in need of stability, safety, and wellbeing in communities.
Our deceptively simple mission statement packs a lot of meaning into very few words. The concepts behind these words and the words themselves were proposed, debated, sifted and weighed for many months by many members of the AFS Community.
Support
With regard to our clients AFS provides, restores, treats, helps and celebrates. In the course of operations AFS recruits, screens, hires, certifies, trains, employs, supervises, allocates, and expends. But the common denominator of all of our activities is that we support. We support families, children and youth in foster, adoptive, and extended families settings morally, materially, therapeutically, educationally. The basic AFS clinical model is, at heart, a highly individualized social support model.
Vulnerable
Our clients are not those with sufficient economic resources to successfully address the trauma and family disruption that have befallen them. We direct our efforts towards those who are most vulnerable, lacking the economic, social, and/or political means necessary to achieve stability, safety and wellbeing without outside support.
Children and Families
The recipients of our efforts are not just children, but also, significantly, their biological, foster, adoptive and extended families as well. To thrive, children need families as their key source of nurturance. In order to provide this nurturance, the families themselves need supportive interactions among their members and with the surrounding environment.
Stability, Safety, and Wellbeing
The federal government has defined the object of all child welfare services to be "permanence, safety and wellbeing." AFS supports these objectives but finds that the term "permanence" to be one not immediately understood by the general public. We've chosen "stability" to be inclusive of the concept of children growing up in "forever families" (permanence) as well as the more generally understood meaning of a stable family life – free from neglect, abuse, trauma and violence.
Communities
As children are in families, families are in communities. Our work must be sensitive to the social context. As every child and family is unique, so is every community. This reminds us to be knowledgeable and heedful of the distinctive characteristics of the cultures and communities in which our children and families are embedded.
CORE VALUES
Evidenced Based and Outcome Driven
AFS is committed to measuring and collecting data to help our clients, families, and staff understand their accomplishments and help them set clear, realistic goals as they move forward.
Community and Family Centered
AFS believes children heal and thrive living with families in the community. AFS works with clients and families in their own homes, schools and other community settings. AFS brings its services to our clients rather than expecting our clients to come to us.
Strength Based
AFS is committed to identifying, utilizing, and celebrating individual strengths in our approach to healing children and supporting foster and adoptive families who so generously open their homes.
Culturally Competent
AFS values the variety of backgrounds and experiences of all people we work with – children, youth, biological, foster and adoptive families. AFS employs a culturally diverse staff sensitive to clients' cultural cues and preferences. AFS celebrates the diversity of our clients and their families, integrating this appreciation in all of our work. AFS proudly offers all of our services in English and Spanish.
Our Board of Directors consists of community leaders and business professionals dedicated to improving the lives and outcomes of Northern California foster youth, their families and their communities. They are responsible for driving the direction of AFS and provide material support to further our mission
Adam Reiner
Bree Cahill
Don Rath
Jay A. Berlin
Jessica Isaacs
Kimling Lam
Karim Toubba
Kat Wellman
Mr. Rohan Bafna
Nathan Lipkin
Oriana Bosin
Peter Wentworth
Samuel L. Smalls
Santiago Pombo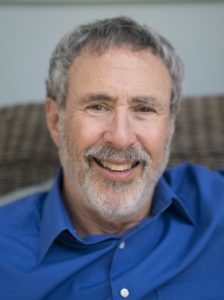 Jay A. Berlin, PhD
Chief Executive Officer
Dr. Berlin is the founder and Chief Executive Officer of AFS. In 1973 he was hired by Huckleberry House in San Francisco to create a foster care program for teenage runaways. That program was reincorporated as Alternative Family Services, which began independent operations on July 1, 1978. Dr. Berlin graduated from the Edmund A. Walsh School of Foreign Service at Georgetown University in 1969, earned his Master's Degree in Marriage and Family Counseling from Goddard College in 1974 and Doctorate in Clinical Psychology from the Professional School of Psychology in 1989. He wrote his doctoral dissertation on alienation and self-esteem in Vietnamese refugee foster children. He has continuously guided the growth and development of AFS for almost 38 years.
"The AFS clinical model is one of social support. The magic and the healing for children happens 24/7 in their foster and adoptive homes. The child's first line of stability and support are the foster/adoptive parents. The main responsibility of our casework staff is to support the families – to be there for them day or night, whenever they are needed. The primary responsibility of our Program Directors is to support their caseworkers. The primary responsibility of our Senior Leadership Team is to support the Program Directors. And so, up the line. This same notion of support applies equally to our mental health and Transition Aged Youth services. It is my primary responsibility to support the Senior Leadership Team and through them, the entire organization. While the work can be very hard, everyone should feel supported and part of a team distinguished by clarity and unity of purpose."