Cada individuo hace la diferencia
AFS está continuamente construyendo su red de individuos que están comprometidos con ayudar a los menores de crianza a encontrar un hogar seguro y permanente. Cada individuo en la red de AFS contribuye al bienestar del niño de crianza, incrementando sus posibilidades de convertirse en un miembro independiente y productivo de su comunidad.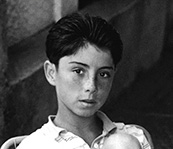 Foster Parenting and Adopting Differences
There are significant differences between foster care and adoption. With adoption, the family works to incorporate the child as a permanent member of their family. Compared to foster care, adoption brings the following changes for the parents
Adopted children are no longer a part of the foster care system.
The child's legal and financial status is no different than if the child would have been born into the family.
Adoptive parents are not subject to the legal restrictions and need for permissions that foster parents are subject to.
Adopted children benefit from the security of having this life-long permanent connection.