Emancipating foster youth transitioning into adulthood (Transition Aged Youth) often exit the foster care system without any connection to an adult, family or community. AFS is committed to creating permanent connections for our transition aged youth.
Bridging the Transition
AFS provides services and programs to help youth through the difficult and complicated process of emancipation. These services provide the emotional, practical and social skills and resources necessary to become independent young adults.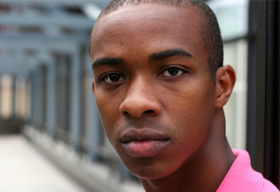 THE NEED FOR TRANSITION AGED YOUTH SERVICE
The John Burton Foundation's compilation of statistics show how the approximately 4,500 CA foster youth who emancipate annually face disproportionately higher rates of
Incarceration
Lower educational attainment
Health concerns
Unemployment and Homelessness
AFS Transition Aged Youth Statistics FY 2009- 2010
459 Solano County and 57 Marin County foster youth were eligible for AFS ILSP
42 of Solano County and 8 Marin County foster youth emancipated from foster care with the help of AFS
100% of Marin and Solano County AFS ILSP foster youth emancipated with housing
100% of Marin and Solano County AFS ILSP foster youth emancipated with at least one life-long connection
84% of Marin and Solano County AFS ILSP foster youth are employed, in school or a combination of both
91% of AFS Marin THP+ clients are employed, in school or a combination of both
16 months is the average duration for a former foster youth participating in Marin THP+