Mental Health Services
Therapeutic Visitation
Skilled family AFS therapists structure supportive, non-judgmental visits between parents and children shortly after the removal of a child due to abuse or neglect, or where children are experiencing mental health related issues.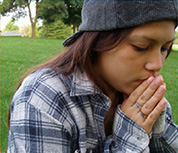 KEY POINTS TO AFS THERAPEUTIC VISITATION
Studies show that ongoing visitation is the best predictor of reunification
AFS hopes to accelerate the reunification process by addressing fundamental issues that led to the foster care placement including: parenting skills, anger management and family communication
Therapeutic visitation demonstrates to the Court, the parents' commitment to family reunification
The AFS dedication to community-based services allows therapeutic visitation to take place in the family's home or other community settings. Often AFS staff members transport children to and from these sessions.