Family Alternatives for Children with Developmental Disabilities (FACDD)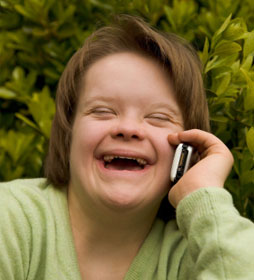 Foster children with developmental disabilities need a special home in which to live and thrive. AFS provides therapeutic family based living for adults and children with developmental disabilities.
FACDD Intensive Support Includes
Individualized case management: A treatment plan is implemented within 30 days of admissions. 24/7 emergency case management response is available.
Behavioral support: Professional consultants develop plans for addressing specific behaviors, and/or developmental issues.
Person-centered planning: Person-centered planning develops a "toolbox" of resources, enabling disabled individuals to choose their own pathways to success.
Respite care: Foster families may utilize an approved respite provider to temporarily provide care to the foster child.
Skills Trainers for Children: One-to-one skills trainers work directly with the child in the home and community to improve skill deficits, often participating in recreational activities and practicing social, educational and vocational skills.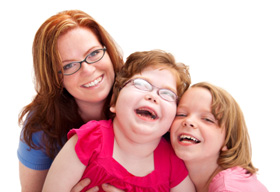 The Centers for Disease Control describes developmental disabilities as a diverse group of severe chronic conditions that are due to mental and/or physical impairments such as problems with language, mobility, learning, self-help and independent living.
Alternative Family Services' FACDD program specializes in working with foster children and youth that commonly have the following developmental disabilities:
Autism Spectrum Disorders
Nervous System Disabilities
Down Syndrome
Fragile X Syndrome
Fetal Alcohol Syndrome